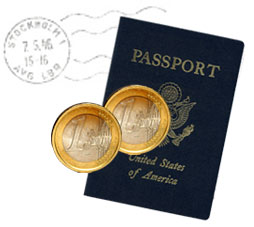 What is included in my tour?
Each tour has a list of what is included, see individual tour.
What is normally not included?
Country entry or departure taxes and fees, visas, phones, valet, meals and beverages not included in the tour. See individual tour for a complete list of what is and what is not included.
Can you arrange my air transportation?
Yes, some tours will list the option of with or without air.
Do you accept payment by credit card?
Yes, Visa and MasterCard.
What if I am traveling alone and don't want to share a room?
Each tour has the option of purchasing the single supplement. Tours are priced for double occupancy. The single supplement covers the cost of the hotel room on a non-share basis.
What if the exchange rate changes prior to departure?
Travel with Salome' reserves the right to increase tour pricing to cover increased costs associated with fluctuating Foreign currencies.
Is a deposit required?
To secure your place on a tour a $500 deposit is due at the time of booking; the balance is due 60 days prior to departure. The deposit is refundable up to the time that the balance is due. The deposit amount and refund may vary depending on the providers we are using i.e. cruise lines, and airlines have different requirements and these will effect the deposit due. See individual tour for specifics regarding deposits and refunds.
How large are your groups?
This varies with the tour chosen, normally a small group is between 8 -12 persons, larger groups may be arranged for special events, i.e. family reunions, corporate retreats, bridal showers, cruises, etc..
What is the activity level of your tours?
Activity levels vary per itinerary based on the tour. We provide detailed day-by-day itineraries that feature the day's activities.
What is your cancellation policy?
Please consult your travel registration form for cancellation policies unique to each departure. Travel insurance is highly recommended.
What do I pack?
Prior to departure you will receive travel and packing tips, a day by day itinerary and accommodation list with telephone numbers and addresses.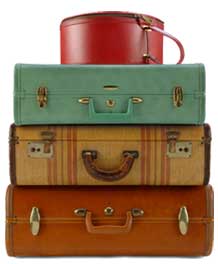 Further Questions?
Email travelwithsalome@gmail.com
Contact:
Travel with Salome' and Co.
Salome' Garau-Taylor
PO BOX 3096
Hailey, Idaho 83333

208-309-0094 only from within the USA