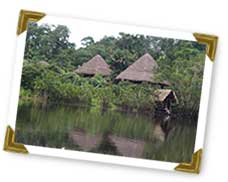 Travel with Salome' is a group travel company designed by Salome' Garau-Taylor to provide unique, uncomplicated and truly enjoyable travel experiences. Group travel is becoming widely popular among individuals, couples, families, ladies groups and companies. People are finding that sharing travel experiences with others is a lot of fun, more interesting and enjoyable.
The thoughtful planning that must go into any successful trip or tour has been thoroughly coordinated by Salome' herself to ensure that all the travel logistics have been covered, so that you may relax and enjoy yourself. Salome' arranges and organizes her travels with the best guides and providers. You will enjoy a safe, fun, escorted travel experience with Salome'.
Trips vary widely and include comfortable to luxury travel, adventure packages (biking, walking, horse riding and hiking), art tours, spa trips, girls trips, youth tours, family adventure, international garden tours and fine food and wine tours. Trips for the elderly are a pleasure for Salome' to create and guide. Ask Salome' about designing a custom trip just for your group. Choose a trip escorted by Salome' or have her make all the arrangements and go solo, either way you will enjoy a hassle free adventure. Those that enjoy outdoor adventure, unique cultures, culinary delights, relaxation and the company of others will want to come along.